First off, sorry I haven't been posting! I finished my semester this past week, but now I'm studying for exams. (To put it in perspective, I'm a first year law student, so life is crazy!). After May 17 (my last exam) I hope to post steadily again.
For now, I haven't read much in the last few weeks because of my schedule, so here is a book I'm looking forward to reading: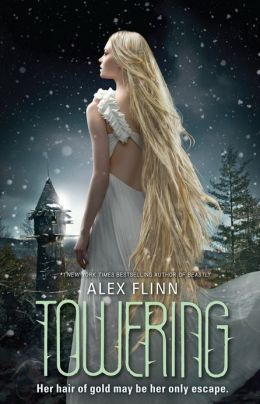 Title: Towering
Author: Alex Flinn
Release Date: May 14, 2013
Summary:
New York Times
#1 bestselling author Alex Flinn re-imagined the fairy tale
Beauty and the Beast
in
Beastly
and gave a twist to the story of
Sleeping Beauty
in
A Kiss in Time
.
Now with her gothic and darkly romantic YA novel
Towering
, Alex Flinn retells the tale of
Rapunzel
.
When Rachel was taken to live in a tower by a woman she calls Mama, she was excited. She felt like a princess in a castle. But many years later, Rachel knows her palace is really a prison, and begins to plan her escape. She is encouraged by the speed that her golden hair has been growing. It's gotten long enough to reach the ground. And she's begun dreaming of a green-eyed man. Could he be out there in the world? Is he coming to save her? Or will she find a way to save herself?

(From Barnes & Noble)