Hello everyone! I have exciting news (at least for me), I got a bunch of new books this week!
The books that are new to me but not new:
Great American Short Stories
Family - Micol Ostow
Rent - Jonathan Larson
Grimm's Fairy Tales - The Brothers Grimm
And the one I'm really excited about: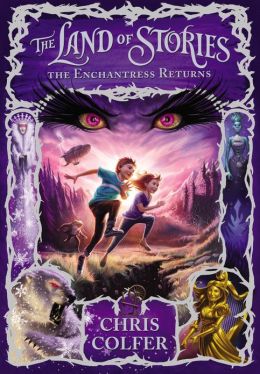 The Land Of Stories: The Enchantress Returns - Chris Colfer
I have been waiting for this book since I finished the first one! He is amazing at writing fantasy and staying true to the original tales while still putting his own twist on them! For a review of the first book of the series (The Land Of Stories: The Wishing Spell) click here.