I never do read-a-thons because it usually means I end up reading less than I normally would. HOWEVER, I LOVE Halloween and I love scary books and movies and such! So I'm doing this one!
Runs 10/10 thru Halloween!
Title: The Hollow People
Author: Brian Keaney
Summary:

On the island of Tarnagar is an asylum where you can be locked up for dreaming. Dante works in the kitchen and Bea is the privileged daughter of doctors. When their worlds collide, they are forced to confront the extraordinary evil lurking behind Dr Sigmundus, the ruler of their nation.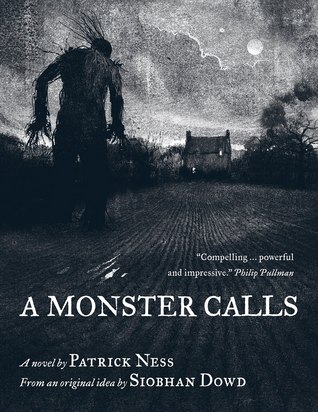 Title: A Monster Calls
Author: Patrick Ness
Summary:

The monster showed up after midnight. As they do.

But it isn't the monster Conor's been expecting. He's been expecting the one from his nightmare, the one he's had nearly every night since his mother started her treatments, the one with the darkness and the wind and the screaming…

This monster is something different, though. Something ancient, something wild. And it wants the most dangerous thing of all from Conor.

It wants the truth.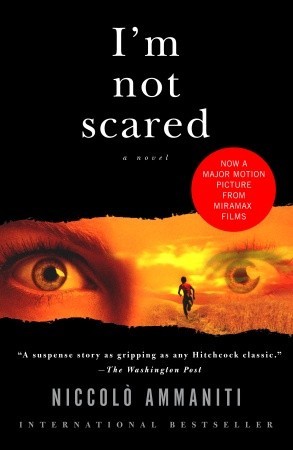 Title: I'm Not Scared
Author: Niccolo Ammaniti
Summary:

A sweltering heat wave hits a tiny village in Southern Italy, sending the adults to seek shelter, while their children bicycle freely throughout the countryside, playing games and getting into trouble. On a dare, nine-year-old Michele Amitrano enters an old, abandoned farmhouse, where he stumbles upon a secret so terrible that he can't tell anybody. As the truth emerges, Michele learns that the horror in the creepy old house is closer to home than he ever imagined.
Title: A Taste for Monsters
Author: Matthew J. Kirby
Summary:

IT'S LONDON 1888, and Jack the Ripper is terrorizing the people of the city. Evelyn, a young woman disfigured by her dangerous work in a matchstick factory, who has nowhere to go, does not know what to make of her new position as a maid to the Elephant Man in the London Hospital. Evelyn wants to be locked away from the world, like he is, shut in from the filth and dangers of the streets. But in Joseph Merrick, the Elephant Man, she finds a gentle kindred who does not recoil from her and who understands her pain. When the murders begin, however, Joseph and Evelyn are haunted nightly by the ghosts of the Ripper's dead, setting Evelyn on a path to facing her fears and uncovering humanity's worst nightmares.
Held captive for eight years, Lily has grown from a teenager to an adult in a small basement prison. Her daughter Sky has been a captive her whole life. But one day their captor leaves the deadbolt unlocked.

This is what happens next...

...to her twin sister, to her mother, to her daughter...and to her captor.
Title: The Funhouse
Author: Dean Koontz
Summary:

Once there was a girl who ran away and joined a traveling carnival. She married a man she grew to hate—and gave birth to a child she could never love. A child so monstrous that she killed it with her own hands…Twenty-five years later, Ellen Harper has a new life, a new husband, and two normal children—Joey loves monster movies, and Amy is about to graduate from high school. But their mother drowns her secret guilt in alcohol and prayer. The time has come for Amy and Joey to pay for her sins…

Because Amy is pregnant.

And the carnival is coming back to town.